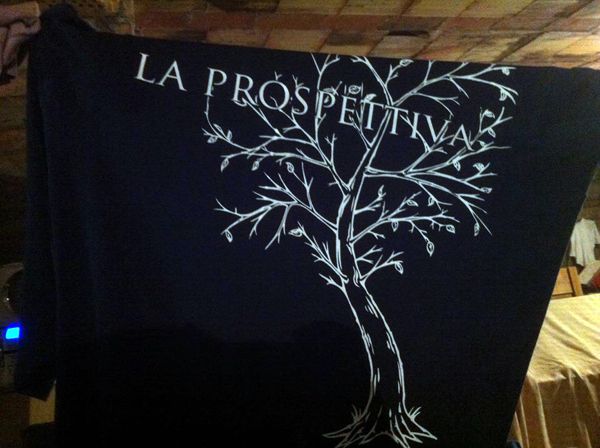 La Prospettiva e (per una parte) Tumulto saranno in tour in Europa a breve!
I due gruppi divideranno pure un 7" split benefit per le vittime della repressione.
Hey everyone! this time we are going to hit a new part of europe where we have never played before!
This will be also a relase tour for our new benefit split against repressive actions, coming out in october (if you need more details about it and if you want to take part in this project just write us on facebook or by mail).
We are still trying to book all the left shows, so if you are interested in helping us WRITE US HERE for partying together:
laprospettivahc@gmail.com
WITH TUMULTO ONLY UNTIL 6/11.
See you on the road! Yo!
25/10 - Italy - Genova
26/10 - France - TBA
27/10 - France - TBA
28/10 - Spain - Barcelona
29/10 - Spain - TBA
30/10 - Portugal - Cascais
31/10 - Spain - Salamanca
1 /11 - Portugal - Porto
2 /11 - Spain - Grado
3 /11 - Spain - Parla
4 /11 - Spain - Torrelavega
5 /11 - France - TBA
6 /11 - France - TBA
7 /11 - UK - London
8 /11 - UK - Birmingham
9/11 - UK - Plymouth
10/11 - France/Belgium - TBA
11/11 - France/Belgium/Germany - TBA
12/11 - Swiss/Germany - TBA
13/11 - Swiss/Germany - TBA
La Prospettiva | Facebook
Tumulto | Facebook